Online Marketing Tips
For Smart Real Estate Investors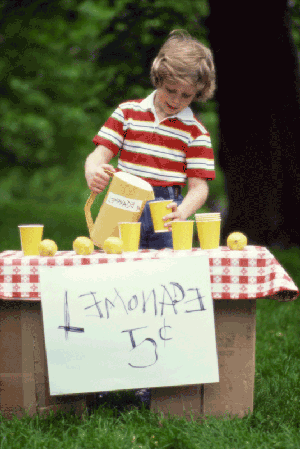 For anyone interested in growing their real estate investing business, online marketing is one of the most effective means of doing so. Online marketing is an effective way to gather both seller and buyer leads.
With the right type of marketing you can drive large amounts of traffic to your website which will help you succeed. That is the difference between those that fail and those that don't.
There are many articles you'll find online that discuss online marketing tips about creating a good looking site or user friendly interface. But none of these matter until you are generating traffic. And that takes time.
Below are a few of my online marketing techniques that you should be able to implement fairly easily. Remember, you have to be aware that these strategies take time to implement. You have to stick with it CONSISTENTLY for at least 3 months before you start seeing real results.
Article Marketing
Video marketing
Social media marketing
Online marketing blog
Email marketing
Pay per click
Why is Online Marketing Important?
Online marketing often provides direct responses and the ability to measure campaign effectiveness. This immediacy helps you to test your offer(s) and creativity as well as measure the overall return on your marketing investment. Having the ability to evaluate effectiveness in real time allows you to reposition your marketing spending or switch out creativity to increase results.
With more than 68% of homes having internet access and about two-thirds of them having a high speed connection, the web has become a reality all business owners need to embrace to succeed. If you wish to reach the majority of consumers, you need to include online marketing as part of your overall marketing mix. Online marketing also gives you the opportunity to segment your market, providing highly targeted positioning. Unlike traditional advertising, online advertising allows you to select the sites upon which you run your ads. There are also many services which help you deliver ads around appropriate topics or contextual pages.
Best known for contextual and pay-per-click advertising, Google allows you to choose specific keywords around which your ad can be displayed. When individuals search on the keywords you've selected, your ads will appear. The power of Google is the affiliate network they've created which displays their contextual ads across hundreds of thousands of websites. Despite recent allegations of click fraud, Google still provides one of the most targeted online marketing options. Other services, like Overture (owned by Yahoo!), provide similar services that deliver targeted online marketing.
You Will Benefit From Having A Marketing Plan
Anyone who is interested in improving their marketing results should think about the role that online marketing plays in their marketing mix. Because there are so many ways to engage in online marketing including advertising, contextual ads, pay-per-click advertising, affiliate programs and more, the practice is sure to benefit anyone who is seeking a measurable return on investment.
Before beginning any online marketing campaign, you should always determine your budget – how much you're willing to invest in your marketing efforts. Ask yourself how much you're willing to spend. What type of conversion will you need to break even? What you anticipate your click-to-purchase ratio will be? Understanding these fundamental financial metrics is essential to determining how much you're willing to spend on your online marketing efforts.
How to Begin
Starting your online marketing campaign can be as simple as bidding on a few keywords or as complex as developing a comprehensive online marketing campaign that consists of multiple buys across a network of websites. As with any new marketing venture, it's best to start small and work your way up to more intricate marketing campaigns.
My recommendation for beginning your online marketing initiative is to focus on your site, developing promotional banners, buttons, and content. These two methods should cost little or nothing to implement and will propel your campaign forward. To propel your campaign further and faster, check out our done for you custom websites.
Supplemented with pay-per-click advertising, your marketing message is sure to reach your intended audience.
The online marketing tips above are actually very easy to implement. The hard part of all of this is the time you will have to put in and the amount of time it will take for things to start happening.  Don't get discouraged, just stick with it and you'll find success, I PROMISE!!!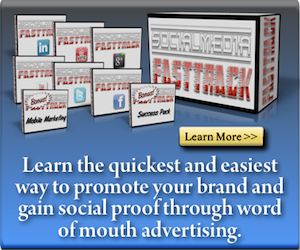 Related Articles to Marketing Tips
Online Marketing For Investors
Writing Offline Ads to Attract Your Target Market
How We Get Massive Seller Leads For Real Estate Deals