Facebook Marketing
Facebook is a PROVEN addiction many people across the world have.
Seriously…have you heard people say they are FORCING themselves to stay away from Facebook for a week or a month because of how much time it's consuming of their daily lives?  Facebook is its own world and it's a world you NEED to immerse yourself in as a business owner.
Fortunately, Facebook isn't difficult.  A simple way to interact with your subscribers is by having a company page where you can use your "wall" for questions or comments. By simply responding to the feedback people leave on your page, you are letting them know you're a real person they can interact with.  It is especially important to respond quickly to anyone who needs help or posts a complaint.
Be careful with your updates. Subscribers will rapidly grow disinterested if the content you share isn't valuable. Utilize Facebook Insights in order to determine what updates have the best success so you will be able to give your audience something similar.
Always answer comments as well as posts that are posted on your Facebook wall. If someone makes the effort to leave a message, it is important that you talk to them.
Build Relationships
Give your audience many opportunities to sign up to your Facebook page so that you can begin developing a relationship with them.
You may have a few stumbling blocks when you first start but just keep things simple.  A great way to start is to add a Facebook button to your site. This helps visitors and customers connect with the business and isn't as intrusive as other marketing forms that require you to opt in with your name and email.
Facebook has an audience as varied as snowflakes. If you market using Facebook, you will be pleasantly surprised by how far your marketing message will travel. Social Media is NOT A FAD.  Get on board now so that you can stay ahead of the competition!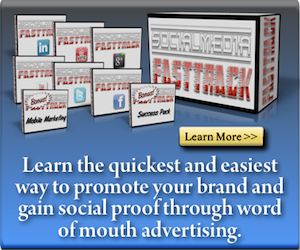 Related Articles to Marketing Tips
Online Marketing For Investors
Writing Offline Ads to Attract Your Target Market
How We Get Massive Seller Leads For Real Estate Deals