Attract Your Customers with Offline Ads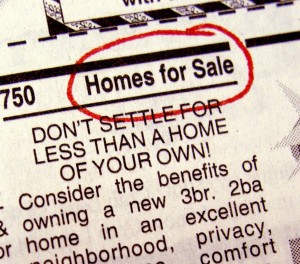 Copywriting is an essential element in marketing.  Whether it's online or off line advertising, a good ad could mean the difference between success and failure. The tips mentioned below will give insights in how to a write a good ad.
What is good copy writing? How do you write a good ad? Let's look at some basics of good copy writing.
Understand Your Customer
The Motivated Seller & The Excited Buyer
It is important to understand the goals of your customer and his or her  background.
Get to know the property you are selling:
Get into the shoes of what buyers are looking for when you are looking at the house. If you were the buyer what would you like best?
Having a complete understanding of the property's highlights will aid in writing copy for your ad, and it is very essential from a marketing or advertising point of view.
Ask The Following Questions:
What are the highlights of the property, as well as the benefits that come with the property?
What features and benefits might the reader be looking for as they read the ad?
Who is the target audience, who will want to buy the house?
What medium of advertising will be most effective, how will I best reach my target audience?
The target audience:
To understand the target audience, it is imperative to understand the type of property you are selling and the type of buyer you are wanting to attract. Some common target markets include:
Age group
Thought process of that age group
The region they will want to buy a house
Be Creative When Writing Your Offline Ad
You always want to tell a story when writing an ad or developing a marketing piece.  Draw your prospect in by talking about experiencing something that is either going to provide them pleasure or hit a pain point.  Get your prospect emotionally involved in your marketing piece so that they can visualize what you are describing.  Factor in the prospects tastes, likes and dislikes and be creative!
Understanding and knowing your target audience is truly the key to the 'million dollar skill' we call copy writing.  The better job you do at creating your marketing message, the more successful you will be.   If this isn't one of your strengths, then I recommend that you invest in hiring a good copywriter.
Related Articles to Marketing Tips
Want To Improve Your Real Estate Investing Business ? These Tips Can Help!
Fast Ways To Be Successful With Your Real Estate Investing Business Marketing
Real Estate Investing Business Tips
Get Noticed By Your Buyers & Sellers With SEO