If you are interested in working with a company that has a passion for helping others and that values teamwork, honesty and loyalty and that thrives on our ability to make a great living while positively impacting the lives of those we touch, then apply to work with us!!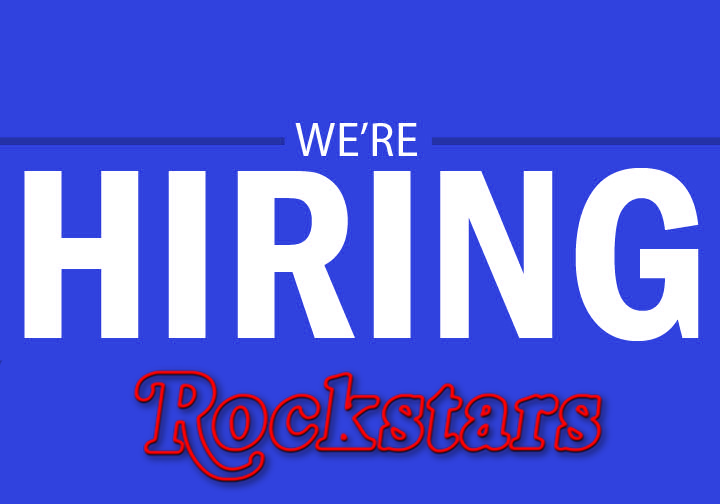 Here are current skills we are looking to fill right now:
Rehab Project Managers (Ohio, Kentucky, Indiana and Georgia Positions Available)
Do you love managing renovation projects on properties to turn something ugly into something beautiful?  Do you take pride in your work and can manage multiple properties and crews at a time?  If this describes you, we want to talk to you!
Transaction Coordinator, Client Care and Administration (Ohio or Virtual Position)
Do you have a knack for organization and managing multiple files?  Do you enjoy multitasking and helping real estate clients and investors get a deal all the way through the closing process?   Do you care about how people are treated and will always go the extra mile to make sure they get the best possible service?   We need a 'knock em' dead' Rockstar to assist us in client care and administration plus the contract to close process on all of our real estate deals nationwide.
SEO / Tracking / Analytics Experts (Virtual Position)
Are you left brained like Dani and love SEO and tracking/testing everything imaginable??  We want a mini-Dani Rockstar who can take our websites and online presence to the next level.  She's started the work and now we need to hand the baton off to a fellow online Rockstar!!
Video Rockstars (Ohio Position)
Do you see movies in your head?  Do you get all kinds of creative ideas and find yourself posting them on social media constantly?  Do you LOVE to help people with videos, music and more?  We are looking for a Rockstar who has a great heart and fun / cool skills to bring to the company!!
Social Media & Mobile Marketing Manager (Virtual Position)
Do you love to talk it up on Social Media?  Do you understand Twitter, Facebook, linked in, YouTube, Pinterest and how people communicate and follow each other online?  Do you have constant ideas about how companies could be taking advantage of the social marketplace to engage more people and attract more customers?  We are looking for a Rockstar that can bring current ideas to our company to take advantage of these awesome communication tools!!
What other skill can you bring to the table?  We want to know!!!
If you're a Rockstar and think you can bring value to our team in a way that we haven't touched on above…  If you have the drive, determination to work with a company that doesn't wait for anyone but will help our driven team members rise to the top right along side us…. If you're not a victim, excuse maker or a whiner and don't need us to hold your hand to get a task done, then we want to learn more about you – so tell us abut yourself and what value you think you could bring to our team!
Please NOTE:  We take all applicants through an interview process to ensure you will fit in our culture.  We are not looking for anyone who has a "what's in it for me" attitude.  We want people who are hungry to learn, hungry to be a part of a family that values each other and takes care of each other.  We want people who are eager to bring value to us in a way that will help us all grow and achieve great things.   We want people who want to change the world and are willing to do whatever it takes to be a part of a company with that drive and passion!!!
We are known as the REI Rockstars because that's our work ethic and we only want to work with other Rockstars who hold our same values dear.   If you're looking to run over others in order to make your dream come true, don't apply.   If you're looking for us to do all the work while you ride along, don't apply.   Our team members have just as much vote to keep you on board as we do.  It's a family and we love each other and we fight for each other.  If you want to be a part of something like that which will take you to heights you've never imagined, we want to meet you!!!!


If you hear from us, you'll go through a series of interviews to make sure we're going to be a great fit together.  If you don't hear from us, it means we've found our Rockstars!!!
Can't wait to meet you!
Flip & Dani Lynn