More Real Estate Investing Business Tips & Strategies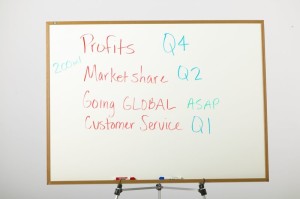 Running any type of business out of your home can be both a blessing and a curse. There is no difference when it comes to operating a real estate investing business. Your rewards will pay off based on the amount of time you can put into it. At some point everything will fall into place, but at the beginning it can feel like very little is working the way you want it to. Here are some simple tips and strategies to get you off and running in the right direction.
Real Estate Investing Business List of Tips and Strategies
Setting Personal and Professional Boundaries for Your Real Estate Investing Business
Let your family and friends know that your business is important by setting goals, boundaries and time-frames.
Set a time after which you will no longer accept business calls.
Remember the important things, and why you are doing the business; to have more quality time with your family and your friends. Remember to also work towards your personal goals.
General Business Tips & Strategies for Real Estate Investors
Join an investor group online or follow the blogs of some of the most successful real estate investors in the world. This will give you invaluable information that you can use and implement into your strategy too. You may even be able to talk one-on-one with these people.
You should consider launching real estate investor websites for your business.
When investing in residential real estate, make sure you know the neighborhood in which you are buying. Some neighborhoods offer better resale potential, while others are better for long or short-term rentals. By knowing your neighborhood, you can create a smart business plan that nets you the highest potential for future profits.
Do not talk negatively about others to get business, that will never serve you long term.  Simply be honest, trustworthy and focus on self-promotion!
Before you try selling, you should make sure to find out what the price range is for the house in the current market.
You should be real and honest with yourself regarding how successful your attempt to start a business will be. Are you offering services that are valuable to people? Can you say your business is run ethically?
Long Term Real Estate Investing Tips & Strategies
Think long-term when investing in real estate. While some investors seek to make quick turnovers by buying cheap and flipping within weeks or months, your better bet is a longer-term view or a combination of the two approaches.
If you're a buy and hold investor, look for high appreciating areas where you can park a big sum of money and get investment return via monthly income like rent.
If you're a subject to investor like myself, find properties in fast selling areas and/or new build areas and start building your portfolio of wrapped properties that produce a nice passive income for no money down.
If you like doing rehabs and you purchase a property that needs extensive repairs, be wary of any contractors who ask for money in advance. You should not have to pay before the work is done. If you do, you run the risk of getting ripped-off. At the very least, never pay the full amount ahead of time.
Starting a real estate investing business is great if you would like to be your own boss, make your own schedule and create the perfect balance of work and home. Do your best to develop the best business possible so you can live comfortably while working from home. Your REI business can become a valuable investment and a great asset too.
If you'd like to learn more about building passive income by buying and selling real estate for a profit with no money down using strategies like subject-to and wrap around mortgages, then check out our very affordable REI Rockstars Back Stage Access Coaching Series for both new and seasoned investors!
If you prefer not to stay in the middle of transactions and simply want to sell your contracts for a quick fee, then you'll want to learn more about how to do mortgage assignments and wholesaling, and we teach that in our coaching series as well!  For under $100/mth, you'll learn Four (4) No Money Down Real Estate Investing Strategies so that you can better evaluate the deals you come across in order to make maximum profit!

Related Articles to Real Estate Investing Tips