How To Keep Your Real Estate Investing Business Up And Running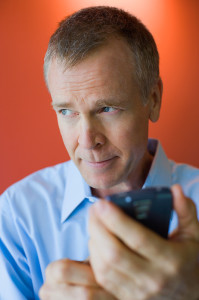 Having your own real estate investing business can allow you to have balanced life. However, there are a few things you must keep in mind to keep things balanced in both your business and your personal life. This article contains tips for starting a successful real estate investing business.
Real Estate Investing Business Advice
Examine Your Area
Before you start your real estate investing business, you may want to examine the area you are living in to make sure it is workable for you. As a general rule real estate investing can be done almost anywhere people want to buy and sell homes. However one thing you may want to keep in mind are rural areas. How long it will take you to travel between homes that are for sale and your home. Remember you will have to drive out to the property to see if you want to purchase the property, and you will also have to show the property once you get it under contract.
Keep Track of Your Spending
You want to make sure you are turning a profit, and this analysis can seem hard for people who are not very organized or detail oriented.  Make sure you are tracking your time and money spent on everything you do in your business so that on a monthly basis you can evaluate your numbers and make decisions based on what you see.
I know this is a very boring and tedious thing to do, but if you truly want to be successful, this is a MUST do as a business owner.
Target Focus On Your Real Estate Business Sweet Spot
Starting a real estate investing businesses can be fun but challenging as well. You must first find the your "sweet spot" which includes understanding the type of real estate strategies that you want to master.  There are many strategies to choose from.  In my opinion, some of the best options that are easy to do without involving a lot of capital or incredible risk (if done correctly) include:
You will also want to decide what you want to focus on, meaning the area you want to find houses in, and the price range you are looking for.
We suggest that once you decide on those factors, to keep that as your focus. This will be your target market. This does not mean that you can't change your mind. Of course you can, but set your goals based on these factors and grow from there.
Once you have determined your focus, research those areas and the best way to reach the people who live in that area. It's always a good idea to network with others who have businesses in your area.
Be An Excellent Real Estate Investor
Excellent real estate investors take extra steps to leave their clients satisfied. To be successful always try to offer the best service you can. Build rapport with your customers even if you think you will not be able to help them out.
If you are unable to help them, refer them to someone else who might be able to help them. Why? Often you can get paid for referrals, and this can help build up your credibility. Plus it's just the good and right thing to do, right?  You might also consider asking them to give you a reference or write a testimonial for you.
Want more tips check out The Real Estate Investor List of Tips and Strategies

Related Articles to Real Estate Investing Other Tips
Want To Improve Your Real Estate Investing Business ? These Tips Can Help!
Building A Successful Real Estate Investing Business
Fast Ways To Be Successful With Your Real Estate Investing Business Marketing
The Real Estate Investing Business List of Tips and Strategies