Mortgage Assignment Case Study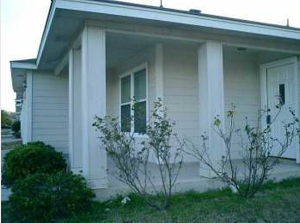 Here's another one of our initial mortgage assignment deals and the place where we started discovering new ways to close buyers. The property owner was listed with a real estate agent at the time he got our flyer.  And so, since we are licensed and can't interfere with a current listing, this meant we had to hand this call off to one of our investor partners.  To add another challenge to this deal, the seller only spoke Spanish, so we had to bring on an interpreter.
How To Do A Mortgage Assignment After An Expired Listing
The seller just had two weeks remaining on his listing agreement and so he was not interested in firing his real estate agent with such little time left. So we made a decision to wait for the listing to expire before we moved forward. As soon as the listing went off the market, we met with him, and finalized an agreement to offer the home as a mortgage assignment.
Mortgage Assignment Advantages: Being Current On the Payment
One of the advantages of this deal was that the seller was still current on payments. The negative aspect was that he had lost his employment. Therefore; it was getting tougher and tougher for him to continue paying on the home loan every month. To make matters worse, he bought this property for his better half who left him which was depressing for him to still be there when all he wanted was to leave the place in his rear view mirror.
When we began advertising the home, we came up with a large number of potential buyers due to the fact that we were selling the property for cash market value.  If this is confusing to you, here's what I mean.  Typically, houses that come with financing sell above market value (at a premium) but if you want to move a financed property super fast, just mark it down to compare with traditional cash market value.  You'll have every owner financed buyer out there inquiring about your deal.   Plus, the payments on this property were under $1000/mth which isn't easy to find in our area!
The drawback was that most of the purchasers had an opinion that the house just seemed too small. We ultimately found a prospect who was self-employed and had no other family but a girlfriend. This home was going to be perfect for him but he kept saying it was still too small.  What I eventually learned is that he was looking at another owner financed property that was double the space but it stretched his budget.
He really wanted the other property because he was a hardworking company owner, and he desired to own a house that he could be proud of when he came home after a long day at work.
Our conversations continued and ultimately, the allure of the property price was what sealed the deal. He took over a $92K mortgage at 6% interest and his exit strategy was to stay in it a few years and then either rent it our or resell it when the market got hot again.
He also conceded that it was plenty of room for his him and his girlfriend and he felt it was a wiser financial decision to not stretch his budget.
The breakdown went like this:
The buyer took over the loan of $92,083.
He paid all of the cost to close expenses of $1818.
He paid me the mortgage assignment fee of $6000.
This Mortgage Assignment Case Study Outcome
The buyer ended up moving to Colorado for his job and so he started renting it out and then decided he didn't want to be an out of state landlord so he deeded the property back to us and we sold it again doing another mortgage assignment.
The seller lives in an apartment that suits his budget and he's been able to keep his credit rating in decent shape. He also managed to stay away from foreclosure and the best news of it all is that he found a new job.
The outcome: The buyers, sellers and I – we were all extremely happy after the deal. Yay!
If you'd like to learn more about mortgage assignments or wholesaling, then check out our very affordable REI Rockstars Back Stage Access Coaching Series for both new and seasoned investors!
If you prefer building passive income by buying and selling real estate for a profit with no money down using strategies like subject-to and wrap around mortgages, we teach that in our coaching series as well!  For under $100/mth, you'll learn Four (4) No Money Down Real Estate Investing Strategies so that you can better evaluate the deals you come across in order to make maximum profit!

Related Articles to Mortgage Assignments
Just Another Mortgage Assignment Case Study
All About Mortgage Assignments
The Mortgage Assignment That Was Nearly A Disaster
This Mortgage Assignment Discovery
A Memorable Mortgage Assignment Case Study