You Got The House Under Contract, Now What?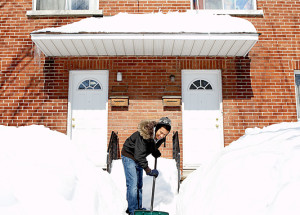 Whether you are attempting to sell the home that you now have under contract in a short period of time, or you are trying to flip a property. The most important thing on your mind is to earn a profit. However, it is important to understand the intricacies of putting a real estate deal together. Here are a few pointers to keep in mind as you get ready to sell a property.
Consider The Best Possible Price
One of the most important elements to selling a house that you have under contract is the price that you are going to sell it for. This is an important figure because it will determine how you will be able to structure your deal with both the seller and the buyer. There are a few components that you must know before you can set your sales price.
1. The amount owed on the property, this will include the mortgage payments, insurance payments, any past amount owed to the lender, any taxes owed, as well as any other liens that might have been placed on the property.
2. You will want to consider the amount of repairs that need to be done on the home to make the home livable.
If repairs are needed are they cosmetic repairs that an end-buyer can do once they move in, or are they repairs that need to be done before a buyer can move in?
3. How much equity does the seller have in the property? If the owner has equity in the property you will have to take this into consideration. More than likely you will need to work out a way to pay this to the seller once the house is sold. Depending on negotiations, you could get creative and pay this amount out every month on an on going basis to the seller.
4. How much money do you want to make on the deal?
5. How much money do you need to come up with for closing costs and other miscellaneous expenses.
Use Many Channels to Advertise Your Property
Once you've taken all of the above factors into consideration and decided on a price, you will want to use as many different channels as possible when marketing for buyers. Craigslist, Facebook, and your local newspaper are just a few options. If you want more ideas on how to market your property, we have numerous articles on our website, start with this one on facebook marketing.
Once you have put a sign in the yard, and placed ads in other marketing avenues your phone should start ringing with interested buyers. If you have taken these steps and are still not getting the results you are looking for, you want to focus on 2 things:  Consistency of advertising and additional marketing avenues.    Our team came up with a list of 16 avenues to market every property to buyers and while 2 or 3 of them bring in the most traffic, every now and then one of those other avenues result in finding the end-buyer.
If you are eager to sell the property fast, it's all going to come down to price.  Check comparable prices in the neighborhood, and price your home just under them.   For example if you have a neighborhood where homes are priced between $175,000 – $210,000, I'd price my property at $169,900 for a fast sale.  The low price will entice potential buyers interested in that neighborhood to view your property first and sometimes, you can get a bidding war on the property and make a better profit all while still selling the house fast.
Owner Financing = You Are Selling A Priceless Package
As a real estate investor it is important to remember when you are working with owner finance strategies you are not selling the same "house" as other homes in the same neighborhood. You are selling a better product to a bigger audience!
You are selling a home that is being sold with the financing already in place! This is a priceless asset to many wannabe home buyers who can't get a traditional loan!
When doing comps, you can't compare a house that comes with financing to a house that needs bank financing. it's like comparing apples to oranges.  Depending on your area, an owner finance property can command a premium of 10 – 30% above traditional comps.   This is one of the reasons I love the subject to / wrap and mortgage assignment strategies.  Selling properties at a premium allows for more profit to be made as well as the ability to sell some properties that might otherwise been foreclosed on or gone to short sale.
Sell Faster By Creating A Welcoming Environment With Staging
Once you have put a sign in the yard, put ads on Craigslist your phone should start to ring with interested buyers, and it is now time to show the house. One thing you will want to keep in mind is your buyers thoughts. Your buyer will be looking around the property and he or she might be thinking the following:
What is the house going to look like once I move in?
Will my family feel safe, secure, and does it match my style?
They may also be thinking the following:
There is so much clutter I can't even see the color of the counters.
I can't even imagine what my furniture will look like in here.
Is it always this dark in here?
Showing The Home
As a real estate investor, it's more than likely you do not live in the home you will have to have a conversation with the homeowners on the expectations you have when showing the home. It is wise to have a plan already in place when you start to market the home. For example, when you show the home will the owner be home? If a potential buyer unexpectedly shows up what will the homeowner say. If you do not set a workable plan in place with your seller they could kill the deal by giving the wrong information.
Here are a few simple ideas when it comes to staging the environment. 
The first impression is always the most important so make sure the yard looks great and front door entry area is clean.   Next, make sure the house is clean and uncluttered.  Ask the sellers to buy some bins or boxes and pick up cluttered areas to make the home look more spacious.  Open the blinds, light some candles and even bake some cookies, so potential home buyers are greeted with an well lit home and aroma that is pleasant and feels like home.  The atmosphere a buyer walks into can make or break the deal completely and the more pleasing a buyer finds the atmosphere when seeing a house the first time, the quicker it will sell.
The market may be difficult at times, but if you're focused on selling properties quickly, you'll want to focus on 2 things:  Price and property condition / staging.  By following these tips, you can avoid complications of having a property on the market too long and losing the deal completely.
Finding buyers, for us, is the easy part, and if you are having similar experiences, you'll want to make your primary focus on finding sellers so you always have inventory.  We've tested many different marketing ideas to attract motivated sellers, if you'd like to learn more, check out our free marketing 101 training series. 

Related Articles to Real Estate Investing 101
Solid Advice the Real Estate Investor
Easy To Find Answers About Real Estate Investing
These Tips Will Help You Sell Your Home
Finding Your Market As A Real Estate Investor