Tired Of Searching For Answers Regarding Real Estate Investing? Find Them Here!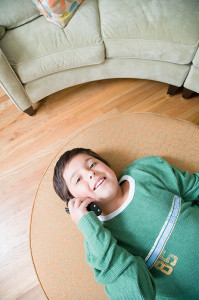 Real estate is one of the most popular forms of investing, but like any type of investing there are hazards in which you must look out for. Knowing these common mistakes will help you get off to a great start!
Real Estate Investing Easy To Do Tips
Real Estate Investing Tip #1
If you plan on investing in the real estate business, it's a smart idea to consult an attorney to set your business up in some type of entity to protect yourself and any future investments.  Your situation and state law will have an impact on what type of entity your attorney suggests.  You may also want to consult your CPA to understand the possible tax benefits or implications this new entity will have on your business transactions.  If you'd like more information about setting up the 'right entity' for you, please consult our legal corner.
Real Estate Investing Tip #2
Find people who have a positive mindset, and who are already successful in the real estate investing business to learn from them. This will save you a lot of time and energy. Many would-be investors spend a lot of time learning the ropes and spend a lot of money on worthless efforts that don't lead to doing deals. Find a successful investor and do what they are doing.
Real Estate Investing Tip #3
There are many people who see the late night commercials on TV and believe they can make quick money as a real estate investor, the truth is it takes work and a solid plan to be successful. One common trait that many successful investors have in common is joining a community of like minded people who are focused on the same real estate strategy. Often you can find this type of group in your local area. A Real Estate Investor Association REIA Club or group is often called "REIA" If none are located in your area, you can find forums online where other investors hang out. Join up and learn all that you can.
Real Estate Investing Tip #4
Find a coach that is successfully and actively doing what you want to do.  Members of our coaching & mentoring programs are surrounded by other successful investors and aspiring students who are out there doing real estate deals every month.  We don't just coach, we are out there doing deals and helping our team and partner investors across the nation do deals.
We've also partnered with a national real estate attorney to ensure legal compliance across the nation and with the new Dodd-Frank regulations that turned the real estate investing world upside down!!
So, between our constant case studies, experience nationwide, legal partnership and support PLUS other students who are on the same path as you who share their experiences that help you learn faster, our coaching programs are a fast-paced and rewarding learning environment.
If you'd like to explore our different programs for both new and seasoned investors, contact us anytime.
The Truth About Real Estate Investing As A Landlord
Many Landlords Are Working For A Little Money
Rental income, appreciation and tax benefits is the hope and dream of every landlord who decides to try their hand at real estate investing.
Before jumping into being a 'buy and hold' real estate investor, go find other landlords and ask them to share with you their experiences of managing or having rental properties.   Being a landlord / property manager involves a lot of risk and often-late nights calls to fix broken pipes. Tenants who start off as "nice couples" who at the beginning of the lease can afford the rent for a few months can turn into nightmares. Life happens with the tenants, drama, non-payment, and evictions happen! You can have a great plan to make a profit off of your rentals, and in the end, actually end up having to pay more money out of pocket then you ever dreamed possible.
Most landlords I know are breaking even or have negative cash flow on their properties after they calculate the underlying mortgage, taxes, insurance, repairs, maintenance & make-ready's, vacancies, marketing, real estate commissions and property management fees.   We jokingly say that most of the landlords we meet want to sell us their houses because they are simply tired of dealing with tenants and toilets!!
If you do your research and start networking with other landlords and still decide to rent out your property or be a 'buy and hold' investor, be sure to choose your tenants wisely.  A good prospective tenant should be able to afford both the rent for the first month along with a deposit. If they do not have all of the money to begin with, it's very likely that they will probably be late with their rent payments in the future.  My advice… keep looking for better tenants.
Smart Real Estate Investors Remember Your Time Has A Price
Now that you are making an income in real estate investing it is important that you remember your time is money and it is important to take an evaluation of where you are spending your time and money on each project.
You may love rehabbing, but is your time worth the manual labor work? Or is it better spent searching for the next great opportunity? When it comes to real estate investing it is important to keep your focus on the prize – finding deals, closing deals and making money.  Additionally, you want to create systems that you can duplicate month after month.
My advice for real estate investor newbies is to be very patient when first starting out and set your expectations up that your first real estate investment deal might take longer than usual.   Lack of patience can cost you a lot of money in real estate so use good judgement and wait for great investment opportunities.
Like any business, after you have been doing real estate investing for a while, you will soon become familiar with both the upsides and the pitfalls so that you can make better decisions as deals come your way.

Related Articles to Real Estate Investing 101
Solid Advice the Real Estate Investor
Easy To Find Answers About Real Estate Investing
These Tips Will Help You Sell Your Home
Finding Your Market As A Real Estate Investor