Marketing & Negotiating for Wholesale Deals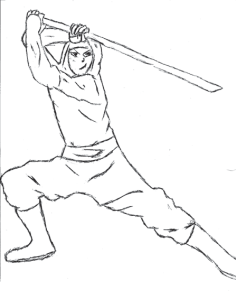 Now that you have decided that you are interested in doing wholesale deals you are probably wondering what your next steps are. In this second part to, "You Don't Have to Be A Wholesaling Ninja to Make A Living," we will dive into the important parts of marketing for sellers.
However, before we dive into marketing it is important to back up a little and discuss the type of buyers who will be purchasing the homes that you get under contract. This will make it easy to focus on the type of houses to market for.
Investor Tip: Stay away from hard to sell houses & areas!
There are many ways to buy a hard to sell house with other types of creative financing. However, when it comes to wholesale deals, it's better if you target properties that are easy to sell. The faster you can pick up a house, and sell it to another investor the more deals you can do.
Here are the types of buyers who you'll be wholesaling properties to:
Retail buyers: This type of buyer is the one that will more than likely bring you the most amount of money.
Landlords: This buyer is similar to the retail buyer, but they are looking at making a profit themselves so you can expect they will want to buy the property at a discount unless it's in a very desirable area.
Rehab Buyer: This type of buyer will want to buy the house at the cheapest possible price, so he or she can handle the rehab and associated costs and still make a profit.
Wholesaler buyer: This is a buyer who is like you but due to their experience, they can sometimes buy your contract and still flip the contract again for a profit.
Subject-To Buyer:  This is a buyer who will many times pay more for your contract because you were able to get the property on terms.
Now that you know the types of investors you are selling to, you can start marketing for the types of properties they want to buy.
The More Houses You Can Turn-Over the More Money You Make
A popular option might include a three-bedroom, two-bath home in a nice and quiet neighborhood. If you buy a seven-bedroom house with one bathroom even if it is a good deal, it may take longer to sell.
Investor Tip: Call Local Investors and Ask Them What Type of Properties They Like To Buy and In What Areas.

If you know what type of houses your end-buyers (investors) are looking for, including the type, price and what calculations they are using to make sure they are going to make a profit, then you'll be more successful at wholesaling your deals after you get them under contract.
Let's end this article talking about finding sellers so that you have properties to wholesale.  There are many ways you can market for sellers and some of the strategies include the following:
Bandit Signs
Bandit signs are those yellow or white cardboard signs you see posted on poles or on street corners that say "We Buy Houses".  This is one of the most popular forms of marketing for sellers and it is very effective.  What you need to watch out for is any restriction there may be on putting signs out in your area.  If you don't research this beforehand you may find out later that both jail time and big fines are potential outcomes for putting out signs in areas where there are restrictions on such activity.  Save yourself some money, time and stress and do your research first!
Direct mail
Direct mail is a way of advertising in which advertisers mail printed ads, letters or other solicitations to large groups of consumers. Bulk-mail rates can lower the cost of the mailing, and using targeted mailing lists will maximize potential response.  The biggest factor when doing direct mail is how to set yourself apart from the rest of the 'junk mail'.  Yellow letters and oversized postcards are a good place to start if you want to stand out and not have your advertising piece get thrown in the trash.
Craigslist
Advertising on Craigslist or searching through their ads is easy and free and often very effective in getting leads. Craigslist is a classified advertisements website with sections devoted to jobs, housing, personals, for sale, items wanted, services, community, gigs, résumés, and discussion forums.  Don't bypass this tool.  If used consistently, you'll find some gold nuggets in those ads!
Online Lead Generation
You will need a website and an email management service to begin collecting leads online. It is essential that you compile a mailing list containing your clients' information. You can create a mailing list by including a contact form on your website or simply requesting their contact information when they purchase something. This information can be used to contact customers with information about your business and how you can help them.  The best form of lead generation is solving your prospects problem.  You can do that through a short message and opt in form or a free video or e-book that introduces them to who you are and how you can help.
Social Networking
Millions of people are using social media to not only connect with their friends but also using social media sites to market their products everyday. This is a great way to advertise for sellers, buyers and other investors. Some of the most popular social media platforms include Facebook, Twitter and YouTube.  Social Media is not a fad and if you want to compete or succeed in today's marketplace, you need to embrace where the majority of the population spends their free time and learn how to use it to your advantage.
Door Hangers
Door hangers are similar to Direct Mail. However, with direct mail you are sending out your message to a list of targeted people. Whereas, when you put your marketing information on a door hanger, you are targeting a neighborhood instead of a specific list of people.  There's advantages to both types of marketing.  Depending on the type of seller you're after, you would be wise to test both strategies and see which one brings you the most leads for the least amount of cost.
If you'd like more information based on our experience and the thousands of dollars we've spent testing different types of marketing and messages, check out our free marketing 101 coaching video series.  I promise you'll not only get great value out of what we teach, but you'll be a step ahead of the competition while saving time and money learning the mistakes we already made so that you can bypass them.
If you'd like to learn more about building passive income by buying and selling real estate for a profit with no money down using strategies like subject-to and wrap around mortgages, then check out our very affordable REI Rockstars Back Stage Access Coaching Series for both new and seasoned investors!
If you prefer not to stay in the middle of transactions and simply want to sell your contracts for a quick fee, then you'll want to learn more about how to do mortgage assignments and wholesaling, and we teach that in our coaching series as well!  For under $100/mth, you'll learn Four (4) No Money Down Real Estate Investing Strategies so that you can better evaluate the deals you come across in order to make maximum profit!

Related Articles to Wholesaling Real Estate
Wholesaling Properties Vs. Rehabbing
You Don't Have to Be A Wholesaling Ninja to Make A Living Part 1
You Don't Have to Be A Wholesaling Ninja to Make A Living Part 2
You Don't Have to Be A Negotiating Ninja to Make A Living Part 3