Great Real Estate Investor 101 Strategies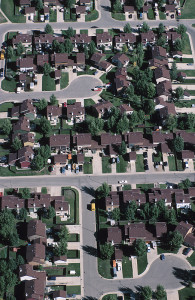 When you are interested in investing in real estate for the purpose of generating a profit there are many ways in which you can add diversity to your portfolio. Putting money into real estate gives you exposure to market sectors other than just stocks and bonds.
Know The Local Value Of Your Investments
Most investors will start working locally even if their long range goal is to buy and sell houses nationally. This is a smart real estate investor strategy because you already have a good idea of what the local values are like in your area. More than likely you are already familiar with the neighborhoods, schools and the price ranges of homes. This will shorten the learning curve and maximize your profits.
Be sure to choose investment properties in neighborhoods that have good reputations and where many people want to live. This will help the resale value you get when selling. Try finding property that can easily be maintained.
Do not make the assumption that real estate will always go up in value. This is a bad assumption to make when dealing with the real estate market and for any one piece of property. The safest investment are properties that will net you profits right away. While traditional investing might depend on the price of the home going up in value, we teach real estate investing strategies that are not based on the rise and fall of the market, or the amount the house appraises for, but on the loan and the value of house as a whole. If there is a buyer who wants to buy it, we can teach you, the investor, how to sell it!
Practical Ways To Protect You the Real Estate Investor
Whether you are purchasing a house for yourself to sell to another investor or to an end-buyer, there are a few things you will want to evaluate and keep in mind as you structure your deals. One is repairs. If you are wholesaling, doing an assignment or flipping, (which is different then rehabbing), a house you probably will not be doing repairs. When doing low risk investment strategies your end-buyer will more than likely do the fixing. However, it is always important to know the repairs that need to be done, and have an idea of the costs.
Make sure that you inspect the property for needed repairs. Depending on your strategy, repairs might need to be made before selling the house to the end-buyer, unless you plan to sell it "as is".  In either case, keep the price of repairs in mind as you evaluate your exit strategy because someone will have to do them.
Smart Real Estate Investors Don't Let Repairs Stop Their Efforts
Get the House Under Contract
When you are looking at the house make sure you don't let the repairs scare you away from making a deal with the owner. You can determine how the repairs are going to be handled later once you're determining your exit strategy with the end-buyer. More than likely your seller won't have any time or money to work on repairs. If they are a handyman and are interested in doing the work, take that into consideration but still move forward with the contract and get that deal tied up!
Hot Real Estate Investor 101 Tips for Rehabbers
Here are a few ideas of how to get an estimate of repairs when rehabbing a house.
When you walk through the house you will want to walk the entire property with a worksheet, as well as with your camera. If you are a rehabber, one secret to evaluating properties is to know the end result you are looking for. For example, have a picture in your mind of what you want the kitchen to look like when you are finished with the rehab.
Some investors make this very easy by keeping the majority of their projects similar. For instance they buy the same style of houses in the same neighborhood. McDonald's is very well known for their duplication process. When you go to a McDonald's it does not matter where you are, you get the same hamburger. Treat your rehabbing business the same. Choose replacement products that are mid-range in price. This will help in the following three areas:
When picking out paint, doors, flooring, appliances and other items for your rehabs keep to the same colors and styles.
This keeps you from having an emotional attachment with the property.
This also saves you money. Some investors spend extra money on fancy items and in some properties, perhaps it's justified, but this is the exception, not the rule. An example might be buying a fancier items for the master bath because the neighborhood or property warrants such a decision. Of course you always want to focus on your ROI (return on investment).  On average, you'll find that it is better to keep to the same/similar details on each house.
 Avoid providing cheap products for your end-buyer, this will only ruin your reputation.
Helpful Real Estate Investor 101 Tips
Make sure that you put some accounting skills to use. You may find it easy to procrastinate when it comes to bookkeeping, especially when you're new because of how many other things you will need to consider when investing in real estate. Take it from me…it is super important to have good bookkeeping skills. You will surely save yourself a lot of headaches in the future if you develop solid bookkeeping habits now.
Depending on your strategy, sometimes it's a really good idea to try and keep your properties a short distance from each other. This will reduce the amount of time and gas money you incur. It can also help you become an expert real estate investor in one specific territory.
As previously mentioned, investing in real estate lets you boost your portfolio beyond stocks and bonds. Remember that different rules and regulations apply. So, use this guide as a starting point and you will surely achieve success.
If you'd like to learn more about building passive income by buying and selling real estate for a profit with no money down using strategies like Subject-To and wrap around mortgages, then check out our very affordable REI Rockstars Back Stage Access Coaching Series for both new and seasoned investors!
If you prefer not to stay in the middle of transactions and simply want to sell your contracts for a quick fee, then you'll want to learn more about how to do mortgage assignments and wholesaling. We teach that in our coaching series as well!  For under $100/mth, you'll learn Four (4) No Money Down Real Estate Investing Strategies so you can better evaluate the deals you come across in order to make maximum profit!

Related Articles to Real Estate Investing 101
Solid Advice the Real Estate Investor 101
Easy To Find Answers About Real Estate Investing
These Tips Will Help You Sell Your Home
Finding Your Market As A Real Estate Investor