Finding Your Market In Real Estate Investing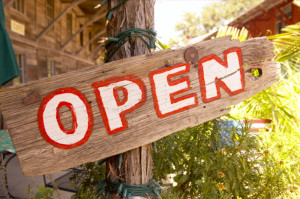 Real Estate Investing 1o1
A lot of smart business people are looking at the possibility of making money being a real estate investor. One reason for this is TV celebrates have glamorized the idea of being a real estate investor. At any time of the day you can turn on cable and watch some show about couples flipping houses for profit, or millionaires deciding if they want to keep it or list it. The truth is that most of the investment strategies that are seen on TV are being done by seasoned investors who are risking a lot of money. If you are a seasoned investor who is interested in reading about ways to increase your profit margin or your portfolio, you may want to read  expand your knowledge base by adding more strategies to your toolbox.  This is particularly why we wanted to include so many real estate investing topics on our website because we've found massive value and profit from knowing many different strategies to buy and sell houses.
Hot Real Estate Investing 1o1 Tip! Be careful not to overextend in terms of buying property. Real estate investing is very exciting but sometimes it can get the better of you, especially if you're new and not working with a coach or experienced real estate investor.
If you are a newbie investor or an investor who wants to learn how to do more deals while taking less risks read on.
Education – Training – Focus
As experienced real estate investors, we often tell our students to find an area that they want to work in and concentrate on it until they find what works best for them in terms of best marketing methods and most prevalent real estate investing strategies. This takes determination and focus and testing. Our students learn how to make good decisions while they are looking for deals. They are educated on the type of real estate transactions they have available to them and what strategy works best for them in any given situation.
What Benefits Can You Offer To A Seller?
Knowing how to talk to a seller is one of the most important aspects of being a successful real estate investor. If you are not good at communicating and finding out the best ways to help sellers you will find it hard to be successful in this business.
Many people think that real estate investing is about money, profit,and negotiations, however while these components are important what is more important is communication, marketing, and knowing how to answer and solve your prospects problems.
Through our experience we have discovered that every transaction is different and every seller has different needs. If we can answer and solve our sellers needs we can usually get the house under contract and in the end close the deal and put money into our pockets. This is why we educate our students on more then 1 option to buy and sell houses – so they can offer their sellers the best options for their circumstances and have a greater chance of getting the deal tied up and eventually closed.
The Difference Between Getting Deals and Losing Deals
Many seasoned real estate investors do not have a problem when it comes to communicating, marketing and negotiating deals. You may know all the right things to say to get your seller on board with the idea of doing a short sale. Awesome, but what happens when a short sale won't work on that particular property?  Do you walk away from the lead, give the lead to someone else, or worse walk away and let the seller face foreclosure? This happens to investors all of the time because they don't know enough other strategies to buy and sell properties. They spend a lot of time and effort on great marketing and communicating with the client, but because they only have 1 or 2 tools in their investing tool box, they make little to no money and their dreams of helping others slowly evaporate.
Finding Your Sweet Spot As A Real Estate Investor
You must be familiar with the type of investing you want to do, and the type of houses you plan to invest in. It is important that once you decide what real estate niche you want to work in that you find your sweet spot. Once you find your sweet spot, the area of real estate that you understand and enjoy working in you will more than likely find success.
Information Overload
Don't get overwhelmed by information overload!
There are so many options when it comes to real estate investing strategies. Most people don't have time to go over everything, but as mentioned above it is important to know how to structure any type of deal that you come across – good real estate investors don't leave deals behind and they don't leave money on the table!
If you're new, start with an overview of strategies that teach you enough to evaluate a deal but not so much to do the whole thing from start to finish.  This is a very valuable tip and one of the reasons I succeeded so fast when I started so I recommend grabbing a pen and paper and writing that one down before you keep reading.
Here's the key point behind learning an overview of strategies:  This is going to enable you to quickly evaluate a deal and understand which option might work best for that particular property so that you don't lose deals.  Once you know the right strategy, you can connect with an investor that has experience in that strategy and partner with the to get the deal done.   This enables you to learn in smaller increments and leverage an experienced coach or partner investor to learn the more advanced components of getting the deal all the way to the closing table successfully.
Count The Costs Both Financially & Emotionally.
When you are investing in real estate, make sure not to get emotionally attached to any property or seller. You are running a business and your focus should be on turning the most profit possible with the least amount of risk.   It's easy to make mistakes in real estate investing and some of them can cost you quite a bit of money, time and mental energy.  Be careful in your decision making and evaluation process and as I've said many times… find a good coach or experienced investor when doing any new strategy for the first time.  It will save you some major heartache!!
Increasing the Value Of The Property
It's always a great idea to add value to the sale of the property when it makes sense. You may have probably seen real estate advertisements which include the major appliances with the purchase. As you put the home up for sale, if you have a lot of competition or want to get top dollar for the property, you may want to offer this type of incentive to your buyer.
One of my favorite ideas is real estate investors who have a property with a large living area and when the buyers visit the house, the investor placed a large flat screen TV as an incentive.
FREE FLAT SCREEN TV: Your Gift To The Lucky Home Buyer
See what's in fashion and affordable, then choose an appliance or bonus gift that will sweeten the pot. This will greatly influence your chances of closing a good deal.
If you'd like to learn more about building passive income by buying and selling real estate for a profit with no money down using strategies like subject to and wrap around mortgages, then check out our very affordable REI Rockstars Back Stage Access Coaching Series for both new and seasoned investors!
If you prefer not to stay in the middle of transactions and simply want to sell your contracts for a quick fee, then you'll want to learn more about how to do mortgage assignments and wholesaling, and we teach that in our coaching series as well!  For under $100/mth, you'll learn Four (4) No Money Down Real Estate Investing Strategies so that you can better evaluate the deals you come across in order to make maximum profit!

Related Articles to Real Estate Investing 101
Solid Advice the Real Estate Investor
Easy To Find Answers About Real Estate Investing
These Tips Will Help You Sell Your Home
Finding Your Market As A Real Estate Investor