PUSH THROUGH YOUR OBSTACLES!!

OLYMPIC GOLD MEDALIST, AMY PURDY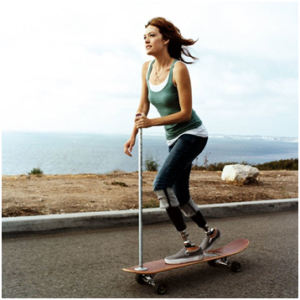 Amy Purdy had a typical childhood until losing her legs at 19 as a result of Meningitis, which has led to an adulthood of extraordinary accomplishments. Training for the 2014 Paralympic Games in Sochi, Russia she was the top ranked adaptive snowboarder in the U.S. and three-time World Cup Para-snowboard winner.
Purdy is the Co-Founder of Adaptive Action Sports, a non-profit organization which helps disabled youth, adults and wounded veterans get involved in action sports. AAS was instrumental in getting adaptive snowboarding added to the 2014 Paralympic Games.
Purdy's positive outlook has opened many doors to other opportunities including being featured in a Madonna music video, a lead acting role in an award winning independent film and multiple modeling projects.
She is an accomplished motivational speaker who has shared her story with audiences around the world. In 2013, Purdy was named by the International Olympic Committee as one of the top 15 most marketable Para-athletes in the world. To watch one of her motivational speech's click here!
After the 2014 Paralympic Games, Amy chose to rise to her next challenge by competing on Dancing With The Stars (you can watch her Monday nights on ABC).
One of the most moving dances she has performed was the night she spoke about losing her legs. Because of the meningitis, she had kidney failure and her father saved her life by giving her one of his kidneys. She has stated that her father has given her life – twice. What an AWESOME young woman!!!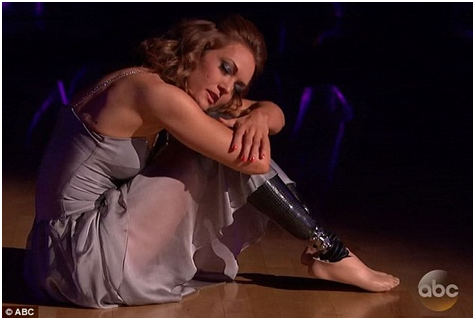 After you read of Amy's perseverance and the obstacles she has had to overcome, do you find yourself asking "What am I letting stand in the way of my success?" As you reflect on your response, do you see how insignificant it might be compared to what others have overcome to reach their goals? We can let all kinds of excuses de-rail us, but I encourage you to let NOTHING STAND IN YOUR WAY OF ACHIEVING YOUR GOALS AND DREAMS. You really can do it!! Really!!! 🙂
So…..what are you waiting for???……..
Quote for the week:
Getting ahead in a difficult profession requires avid faith in yourself.

That is why some people with mediocre talent, but with great inner drive,

go much further than people with vastly superior talent.

~ Sophia Loren
JOINING YOU IN YOUR ADVENTURE TO SUCCESS!!
The entire team at the REI Rockstars & Toroklaw Acquisitions