I sat down today to take a look at the goals I set back in December 2011 so that I could share with you some of my successes and breakthroughs.
To my delight, I've accomplished far more than I imagined.
It's hard to see the big picture sometimes when you're struggling through each day taking the smallest of steps and sometimes feeling as if you've accomplished nothing.
That's why I thought yesterday's story was so important to share…
Every day doesn't have to be a giant leap kind of day…
Small steps kind of days still move me toward my goal and even though I have days where things don't go as planned,
I'm tired, I'm weak, I feel stuck…
it's those days that seem to count the most.
It's those days where I refuse to allow anything to stand in the way of my dream…
My dream of being a successful entrepreneur
My dream of doing deals
My dream of going national and partnering with others
My dream of speaking at other REI events to help others
My dream of teaching at least 100 other investors how to do exactly
what I'm doing so that they can achieve their dreams too
My dream of traveling more with Flip
My dream of buying my mom a house
This list could go on for days…
In 2012, I had days where I took giant leaps towards my goals, and days where I took small steps.
All combined, today…approaching the fourth quarter of 2012…
•    I've nearly reached my income goal for this year
•    I've started doing deals on a national level
•    I've started working with partners across the USA to close deals – I'm still looking for partners by the way  🙂
•    I've started building multiple streams of "PASSIVE" income through real estate and internet marketing
•    I've started speaking at local and national REI events to share my story with others
•    I'm continually meeting and teaching other investors how to do exactly what I'm doing
•    I'm headed to Cancun next month with Flip
•    I'm starting to get back in shape
•    And I'm working out my plan to buy my mom her next house
Those certainly aren't all my goals but they are some of our major goals that I felt were worthy of sharing.
One of my biggest breakthrough this year has been learning how to stop putting things off or on hold by putting my vision on paper.
I've learned how to build my dream in written form and then strategize the plan to take me where I wanted to go.
I've learned how to position myself in a way that gave me clear focus and the right steps to reach my goals.
This breakthrough came as a result of coming into the final quarter of many years prior and asking myself…
"What happened to my year?   Where did it go?".
I wasn't going to let 2012 happen that way.
I was going to get my victories one way or another, even if it meant one small step every day.
So, here's what I'm going to do with the last 102 days of my 2012.
I've re-evaluated where I am in terms of the goals I set that inevitably will let me reach my dreams.
I've sat down and planned out my 4th quarter of 2012 and exactly what I need to do to finish strong and have one heck of a New Years Celebration!
I wrote this story in hopes that it would help you do the same.
What is it that you wanted to achieve this year?  How far have you come?  What do you need to do in order to get there?
Three months is a world of time to accomplish anything if you set your mind to it.
Sit down, write down the goal and all the steps you would have to take to accomplish it.  Then prioritize those steps and put one step on every day on your calendar.
WARNING:  Don't get overwhelmed by trying to tackle too much at once and not placing things in the priority of which they should be done.
This is a 5 step process:
Write down your goal
Write down all the steps you need to do to reach that goal
Prioritize those steps
Just put one small step on your calendar per day
Celebrate your victory on 12/31/12!
If you take the time to do this, you'll find that this vision is something you'll carry through the rest of this year.
You'll wake up focused, unstuck and no sense of overwhelm because you simply have only 1 thing to do that day and that 1 thing is going to take you 1 step closer to your goal.
I recorded a quick video to show you exactly how we teach our Ascent To Financial Freedom students to do this very thing so that they can start doing deals before 2012 ends!!
Whether you're frustrated, or energized by what you've done this year, if one of your goals was to…
…do your first 'subject to' or mortgage assignment deal
…to start building passive income so you could quit your J-O-B
…to plan your 3 year retirement strategy
I encourage you to check out Ascent To Financial Freedom- Basecamp I.

National Real Estate Attorney, Mark Torok and I have partnered together to create one of the most effective coaching programs in the industry.  So effective… we actually guarantee we will get you to deals.
These classes are limited to 10 and we have just opened up a new class.
If you're ready for change.
If you want to be coached by the best in the industry (Mark & I – not outsourced coaches) doing assignments, subject to and wraps…
If you're ready to start doing deals and making some up front money as well as some passive income…
If you're ready to start your 3 year retirement plan or quit your J-O-B
If you're ready to BECOME an entrepreneur and work for yourself
JOIN US!  We're ready to take 10 more people one step closer to their dreams.
Here's the links if you missed my previous 2 emails Email 1 & Email 2, and If you have questions, call me directly at 1-800- 733-6098.
I can't wait to help you reach the stars…
Dani Lynn
P.S.  I'm looking for more partners nationwide… if any of the following
applies to you, I'm interested in connecting with you:
you have real estate leads or deals you don't know what to do with or you can't close
you want to learn internet marketing, social media or SEO
you are interested in partnering on a niche website working 1- 2 hours a day for passive income
You can connect with me here: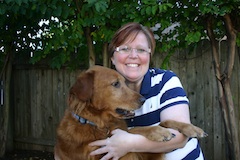 On facebook:  My personal page
by email: HQ@thereirockstars.com