How to Earn Quick Cash with Wholesaling Real Estate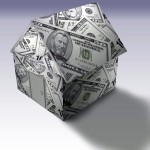 Investment Tips
You may have seen the late-night infomercials promising quick and easy ways to make money doing real estate. The truth is when it comes to making "quick and easy" money it usually takes more than a push and fifteen minutes a day. It takes a plan, knowledge, and perseverance, especially when it comes to doing real estate transactions including wholesale deals
"Smart real estate investment strategies takes consistency, strategic planning and a coach that will help you find success in your business."
The right coach can help you get the desired results you are looking for—results that are similar to the ones on the infomercial.
A successful business runs on autopilot—where you can actually quit your job and live out your dreams. However, to get the pay-out you have to make the investment with your time and often your finances.
One effective method in making money in real estate is called "Wholesaling." You are doing just that, wholesaling houses. This method is similar to what happens in the retail market. A product is bought at a lower price and then sold by the  "middleman" to a buyer at a higher price. In this case you would be the "middle man" and you would make a small profit off of every house you sold.
When it comes to wholesaling a house you will have to find houses that are "cheap" enough for you and the person who buys it from you to make a profit. The person who buys the house from you is not usually the end buyer, but another investor.
Making An Offer On A Wholesale House
Once you find a house that is a good candidate for you, you will make an offer. An example might be something like this: 60% or lower of the market value minus repairs (70% x Market Value minus repairs = the offer price.)
The price to offer is important because this is where you make your money. You want to buy the house at a cheap enough price to give your buyer a deal so that: 1. They will also make money. 2. They will want to buy another house from you because it is a win-win situation.
Before you go out and find your first wholesale property we will go over a few steps so you have a general idea of what to expect.
Here is an example of some of the activities you will be participating in when wholesaling houses.
The Wholesale Process: Five steps to success
Step one: Find Motivated Sellers
Find motivated sellers. Several ways to effectively attract motivated sellers are:
Create a website to capture leads. Need to learn how? We can show you how,

click here

to find out more.
Put up fliers and ads in your local area to attract sellers who might be interested in selling you their home.
Place ads on craigslist, Facebook, and your other favorite social media platforms.
Step two: Create A Buyers List
Create a buyers list. There are several ways to create a buyers list. Similar to attracting sellers, you can draw buyers with a website. The type of buyer you are looking for are other investors who want to buy your wholesale property.
Join your local REI club and start attending the meetings, or sign up for their online newsletter or social media platform and start making connections.
The Biggest Tip For Wholesaling!
Step three: Find motivated partners to work with to reach your goals.
Many people are afraid of their local competition—DON'T BE! Search out your competition and call them up and introduce yourself and tell them you are interested in helping them. This might sound crazy but ask them, "How can I help you?" Investors come across houses that they don't know what to do with all the time. The next house that doesn't fit into their plan might be the perfect one for you! Make sure you tell them you will share in the profits, or pay them for leads, and pay them well. When you pay them well, they will keep giving you leads! Investors love to make a percentage off a deal—without all the work.
This is a win-win situation with less work for both of you and a quicker path towards your goals.
Step four: Splitting the Profit
Once you get a property under contract, you will want to contact the buyers on your list and let them know about it. The majority of your buyers will be other investors who are also looking to make a profit. As you proceed you will want to keep that in mind.
The one thing about wholesaling properties is this: you are not taking a lot of risk while the other investor is. He or she will probably make more money than you in the deal, however they will hold the property and more than likely do some construction or remodeling on the property. Don't let it get you down if you make $5,000 and they make $50,000. You can do more wholesale deals in the time that it is going to take them to flip the house to the end buyer.
Wholesaling for quick cash is becoming one of the most popular types of real estate investing. Wholesaling real estate involves purchasing properties below market value and reselling them for profit.
The truth is this: you can make a lot of money wholesaling houses if you have the right plan, an excellent strategy and great coaches. Without these, more than likely you will hit some walls and make some mistakes before you find that sweet spot that brings you success.
Step five: Find the Right Closer
The last step is preparing for your close and finding an investor friendly title company to help you close the property in a timely manner. The right title company will do most of the work for you, and take away much of the added stress.
Related Articles to Wholesaling Real Estate
Wholesaling Properties Vs. Rehabbing
You Don't Have to Be A Wholesaling Ninja to Make A Living Part 1
You Don't Have to Be A Wholesaling Ninja to Make A Living Part 2
You Don't Have to Be A Negotiating Ninja to Make A Living Part 3