The First Thing You Need to Know About Us Is "FUN !!! "
I mean after all, what is the point of success if you don't enjoy the ride? Let me tell you, there is nothing more fun than deals.
So the opposite of fun is…
NO REAL ESTATE DEALS
The land of no deals is exactly where The REI Rockstars started off back in 2009…
Our story is one of exotic locations, shady business deals and racking up thousands of dollars in credit card bills.
Basically we were broke, and then we found the one simple answer that was the key to everything….
Dani Lynn Robison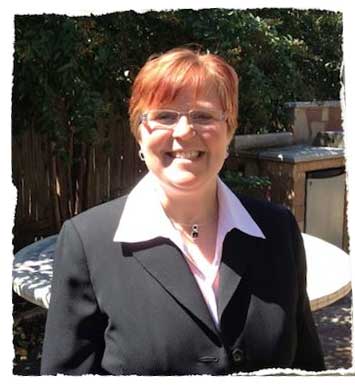 I met my husband, and the love of my life Flip on a cruise ship where we both played in the band. We literally saw the world, while living on majestic cruise liners, meeting the craziest characters you can imagine.
It was great, but it couldn't last forever, and we thought we had found our calling as auctioneers. We were making six figures, and had a plan to create an auction company of our own, it all looked perfect and then…
Some unscrupulous business partners stole our idea from us… and our funding … so, we were out a six-figure job and had nothing to replace it.
Desperate, we turned to traditional real estate and became Realtors but for six months, were working and running against a wall.
Turn Turn Turn …12 Strategies That Changed Our Lives
It all changed when we signed up for Phill Grove's class and we learned over 12 different ways to buy and sell real estate and now train a new generation of investors to achieve their financial goals.
 (On a personal note, click here to learn more about Dani Lynn)
---
Flip Robison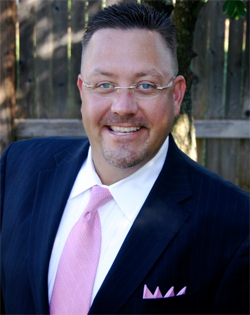 Dani Lynn and I were married on Feb. 29th, 2004 and although I thought I snuck something passed her by getting married on a leap year, it turns out she wants to celebrate on both Feb. 28th and March 1st on non-leap years so I guess the joke is on me!!  We are often teased for being that couple that is ALWAYS together. We definitely are soul mates and even though Dani Lynn isn't really interested in sports, she puts up with my wild yelling at any sports event related to my ALMA Mater … Michigan State.
GO GREEN!!! …
Seriously though, we really did struggle HARD in the beginning. It was like we were banging our heads against the wall trying to find a new way to make money and we totally faced financial ruin.
I really feel blessed for the path we've gone down (both the good and the bad because you don't always know the good from the bad!) and the creation of the REI Rockstars. We really do make an amazing "power team"! This allows me do something that I love and that's getting my hands dirty creating marketing!
Creative Marketing Brings Success
It may not be sexy, but I really do love the feeling of creating a marketing piece I really like!  Even better is getting a great response from it, which means more deals! It's even better now that our students our using our marketing materials with great success too!!!
(On a personal note, click here to learn more about Flip)
---
Yes, there are many factors that have contributed to our fast rise to success in real estate and becoming known as the REI Rockstars, but as we started this short story, there was one simple answer that was the key to everything….
In business, it is really important to go where you are needed and in any economy, you'll always find people who are struggling and unable to sell their properties.  Combining wholesale deals, rehabs, mortgage assignments, subject to, wrap around mortgages, short sales and more , we've been able to not only survive but also thrive in the world of real estate.
Today, we have over 50 investors / team members working with us either doing deals or working in some other aspect of our company, (many times BOTH)!!  It's important to us that nearly everyone we bring into our company is active in their pursuit of doing deals so that we can always stay in touch with what's happening and working RIGHT NOW!  Deals are our foundation…all the rest is the icing on top to help others follow in our footsteps!
It is not "hype" when you implement a strategy that takes you from no deals, to over 100 in less than two years. We are just normal people, who when they see an opening, run through it.
If we can do it, so can you !!!